The company Elegent Themes, publisher of the Divi theme, has just launched two new options that allow you to increase the customization of your WordPress sites, creating a whole range of new visual effects by combining colors, gradients, images, videos , masks and patterns.
Divi's Background Masks
Background masks are placed above background elements but below your content. They work by framing background colors, gradients, images, and videos.
Background masks thus allow us to use backgrounds in new ways, transforming them into unique shapes that can interact with the rest of the content. Masks are built using SVG format, so they are lightweight and automatically conform to the size of your elements.
The choice among 21 masks
The masks can be rotated and inverted to create different variations. With just a few clicks, you can take a rigid design and turn it into something much funnier! Background masks can be applied to any element, including modules, columns, rows, and sections.
You can also choose from different orientations (portrait, landscape and square) to better suit each element. Finally, there are width, height, and alignment options for those times when you need precise control.
In addition to adjusting the shape of masks, you can also adjust their color and blending mode. Instead of completely masking your background, you can use blending modes to let your backgrounds and masks blend together to create interesting new effects.
Divi's Background Patterns
Patterns rely on background colors, gradients and images, and under masks. Patterns overlay background elements and can be used to add texture to our pages. By using background gradients, patterns, and masks, you can often completely forego using images to furnish your backgrounds, resulting in backgrounds that will show up much more. faster than those that can be created from scratch in Divi, while offering better resolution.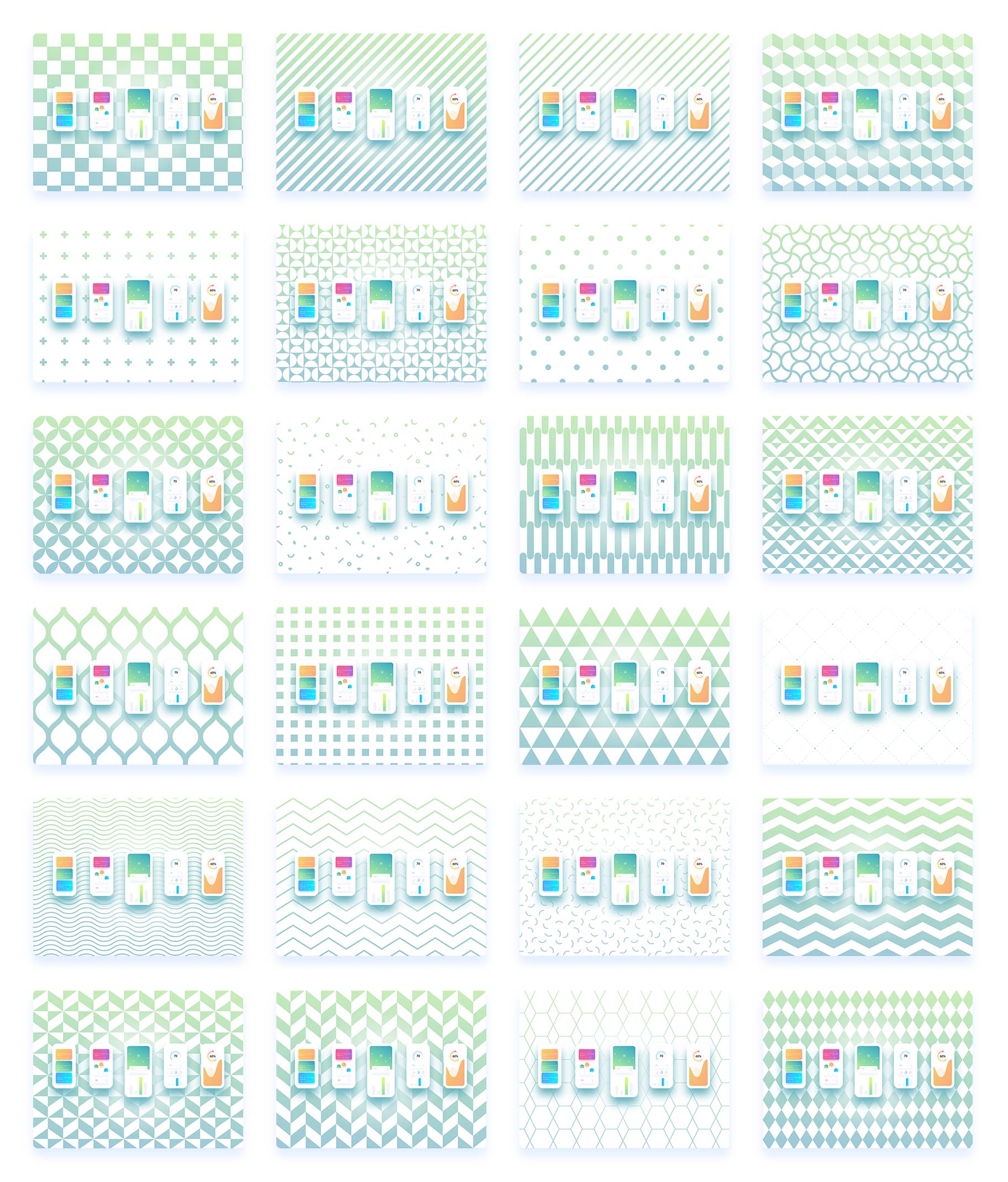 More interestingly, background patterns can be combined with background masks. The customization possibilities are therefore almost endless. Especially since there are already 24 models of background patterns.
Finally, it is quite possible to combine images, gradients, patterns and masks!

Several examples are shown on this page .
Other Divi tips here .